Wāhine Surfing Workshop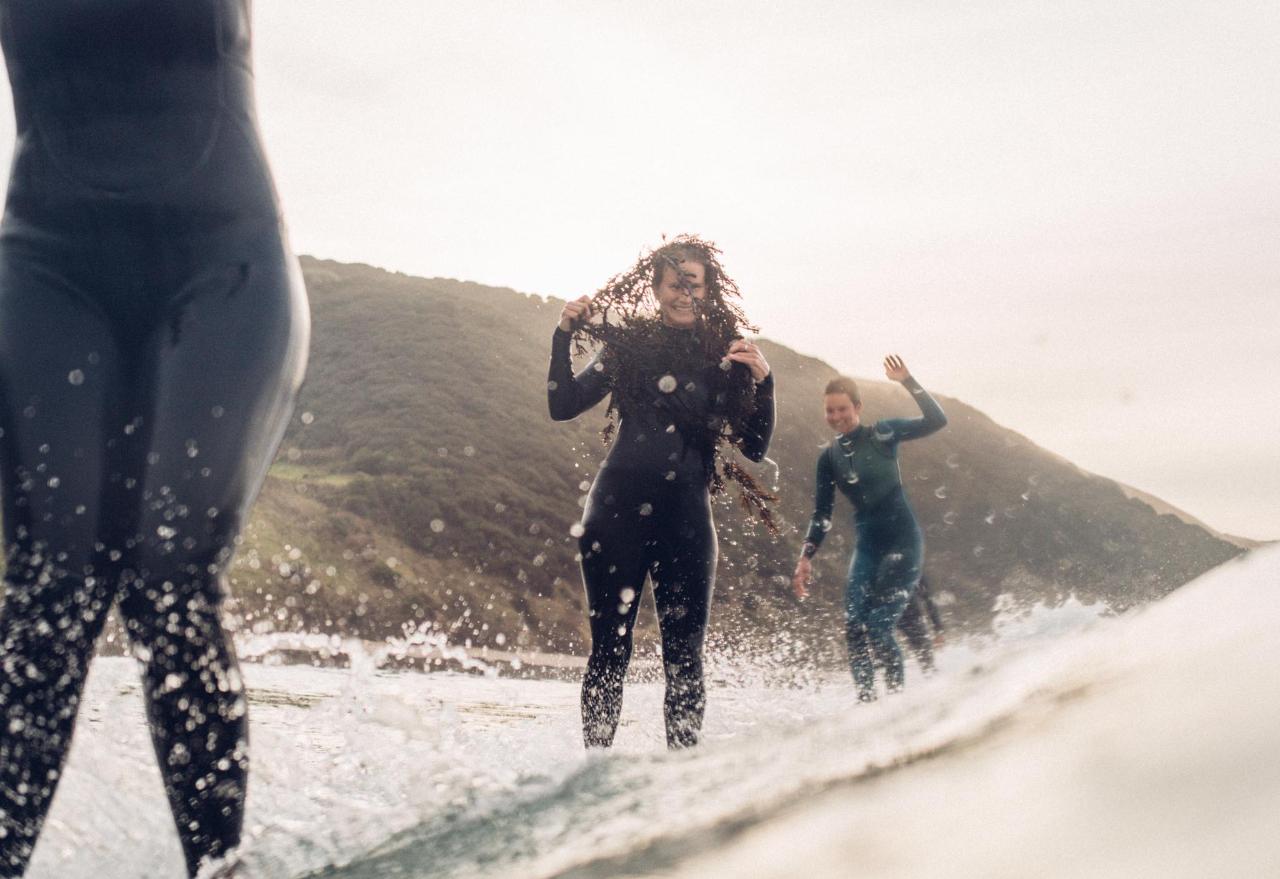 Tutukaka Surf are stoked to bring you a women's only, breathing, yoga and surf workshop in collaboration with Wild & Freedive.
Join us at the beautiful Sandy bay to practice breathing techniques, follow up with a stretch yoga session and then put these into practise in an exclusive womens surf progression lesson.
From a surfers perspective, these breathing techniques are aimed at increasing confidence when in the water, as well as giving a foundation for using your breath as a tool for full body health.
After our breathing workshop we will do a bit of lovely stretchy Yoga to get warmed up and then hit the waves to have a look at technique and progression.
This workshop is aimed at keen wahine surfers that are beginner to intermediate and looking to get a bit more confidence in progressing their surfing, checking their habits and have a heap of fun surfing with other women. Whether it's tips on faster pop-ups for the novice surfers or the foundations of rail to rail surfing for the more advanced surfer, we can give you pointers wherever you're at!
Spots are limited for this workshop, but if you miss out and are still very interested please register your interest by email, phone or social media and we will keep you posted on upcoming sessions. Gear can be included, with a great range of boards available for all abilities.